Pizza bread.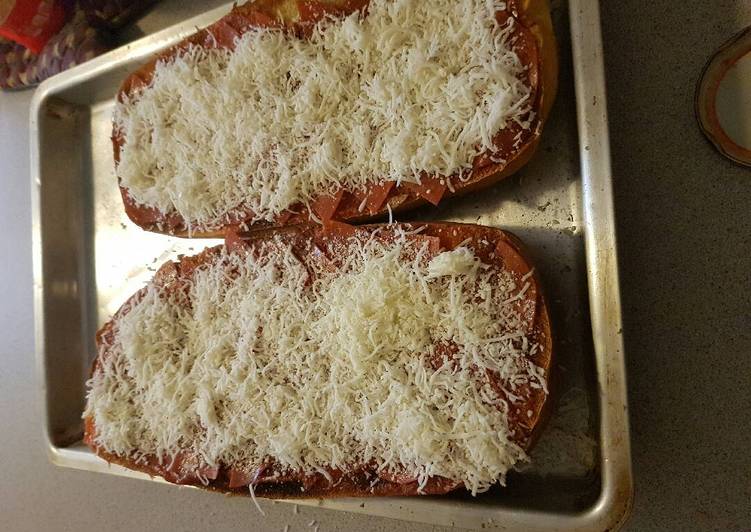 You can have Pizza bread using 5 ingredients and 3 steps. Here is how you achieve that.
Ingredients of Pizza bread
It's 1 of petite baguette or french bread.
It's 8 oz of pizza sauce from a jar.
Prepare 1 cup of shredded mozzarella.
Prepare 2 oz of pepperon.
You need of Italian seasonings.
Pizza bread instructions
Preheat your oven to 400 degrees and line a baking sheet with foil. Cut your baguette or french into the size you want your pizzas. I had a half length baguette so I cut it in half (lengthwise) then sliced it open..
Top each pizza with about 1/4 cup of sauce and 1/4 cup of shredded cheese. I like to sprinkle on a little extra Italian spices at this point to kick up the flavor. I use dried basil, oregano and sometimes red pepper flakes. Follow this up with pepperoni or whatever other toppings you are using..
Bake the pizzas in the oven at 400 degrees for 10 to 15 minutes or until the cheese is melted and bubbly and the edges of your bread are brown and crispy. Every oven is different but mine took between 10 and 15 minutes..